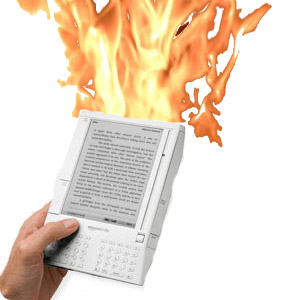 Earlier this week, (below) I couldn't resist posting action video of
Brian Brundage of Intercon Solutions
.  
 I was kind of defending Brian and Intercon, if having a bit of fun with his predicament.  
We will continue to send junk CRTs to companies like Intercon Solutions and ERI, because they have convinced us they will NOT export them.  
We export the good ones ourselves, and use the "no export" companies to manage our junk
.  It's a symbiotic relationship.  They criticize "exporters" like me, and I use them to avoid exporting "toxics along for the ride".
ERI and Intercon Solutions are some of the best places to go with
non-repairable, non-reuse equipment
, because of their insistance that they are zero-export, no-intact-unit.  Not that anyone one would want to import the junk CRTs we send them.  No intact unit - w
rong policy
, but
for our purposes that's fine
.  When states, led by California,
have spent and wasted Five Billion Dollars destroying working computer equipment
, you want that money to go to a nice and reputable company.
Both companies have now been publicly accused of being "exporters in secret".  
To the degree they export anything, it's probably a very small amount.  
Not enough exports
, that's my diagnosis.   But some in the community feel they kind of bring this attack on themselves by playing into the parternalistic, black and white, "NO EXPORT" story.
They got too close to the Ayatollah of E-Waste.
  The Ayatollahs are the past.  Fair trade, democracy, and kiva are the future.